The Other Side of Life, Dreamland, and The Filson Historical Society are proud to present:
AUGUST 1st TROLLEY HOP – EARLY AMATEUR FILMS OF KENTUCKY AND BEYOND
with special musical guests NATHAN BOWLES (Blacksburg, VA; member of Black Twig Pickers, Pelt, Pigeons, Steve Gunn Trio)
plus 78 rpm records curated by NATHAN SALSBURG (Alan Lomax Archive; Louisville, KY)
Friday, August 1st
at DREAMLAND
810 E. Market Street (in the alley behind Decca Restaurant)
Film screening from 5 PM to 8 PM, live music to follow
The event is FREE and open to the public as part of the Republic Bank First Friday Trolley Hop.
Presented By Heather Stone, Assistant Curator of Special Collections Aaron Rosenblum, Assistant Curator of Special Collections
If you missed The Filson Historical Society's packed June 13th screening of this rare, amateur film footage of Louisville, Indianapolis, and the region, here's your chance to see it at Dreamland!
In 2013 The Filson, with support from the community through a Power2Give.org fundraising campaign, preserved three historic films from the Judge Arthur E. Hopkins Collection. Judge Hopkins (1881-1944) was a Louisville attorney, judge, alderman and member of the Board of Directors of The Filson with a passion for film and photography.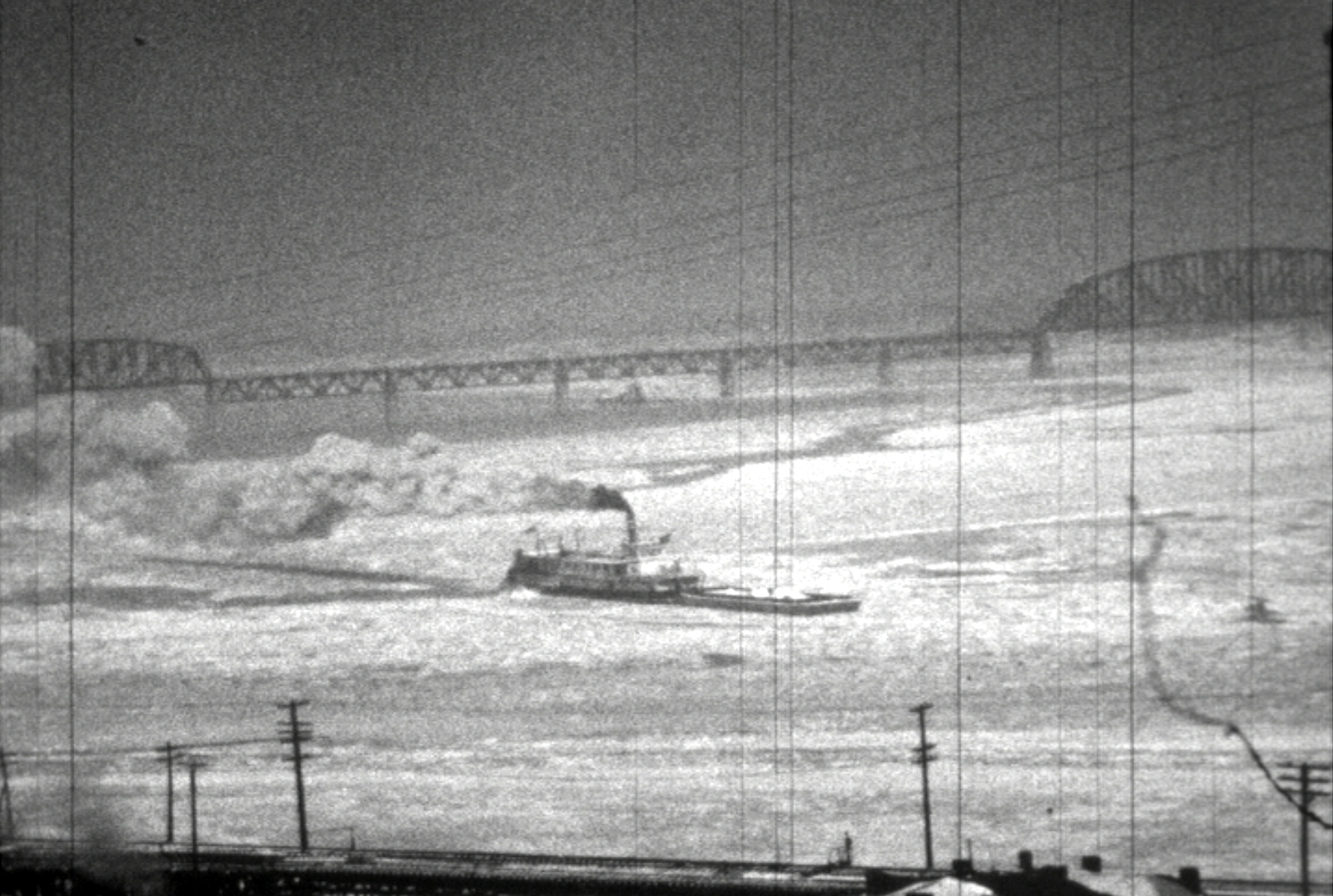 (A towboat pushing a barge up the icy Ohio River in the winter of 1933 – Still courtesy Filson Historical Society.)
For the past year Filson archivists have worked to bring these historic Louisville films back to life.  Join us at this screening to see these rare scenes of downtown Louisville, Indianapolis, the Kentucky Derby, Bowman Field, Cherokee and Iroquois Parks, and more!
The films will be shown at Dreamland (810 E. Market St., behind Decca) on a loop throughout the event, with a Kentucky-themed soundtrack curated by Nathan Salsburg of the Alan Lomax Archives. Filson staff members will be on hand to provide historical information about the films. Refreshments will be available.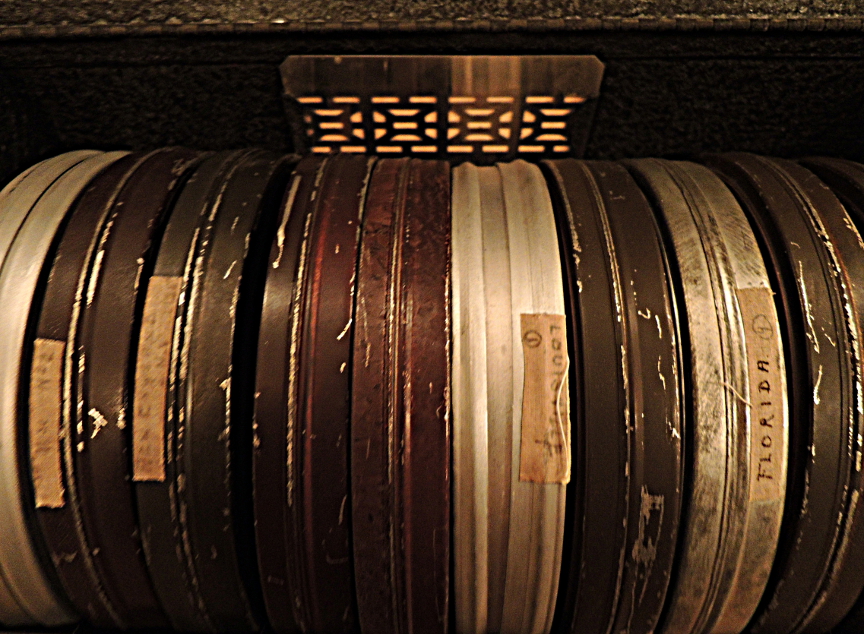 (The Judge Arthur E. Hopkins film collection was recently discovered in the original canisters and trunks. Photo courtesy Filson Historical Society.)
NATHAN BOWLES is a musician and teacher living in the mountains of southwestern Virginia. He and his bandmates in the Black Twig Pickers steep themselves in local traditions of Appalachian folk music and dance. In December of 2011 he holed up for a couple of days at Black Dirt Studios to record and mix his first solo banjo record, all performed on a handmade 5-string banjo built by his friend Greg Galbraith at Buckeye Banjos. Over about 7 hours and a bottle of Elmer T. Lee, he laid down the material for A Bottle, A Buckeye, which was released on LP in 2012 by Soft Abuse.
To join our email list, send an email to louisvilleisdreamland@gmail.com.
Facebook: https://www.facebook.com/DreamlandLouKY.
Twitter: @DREAMLANDLouKy.